VISION
To be the number one station
in our core market, Akwa Ibom.
MISSION
To inspire, empower and motivate
our listeners to excel.
OUR TARGET AUDIENCE
Our mixed music and speech offering targets a broad range of listeners aged group 16 – 60.
About 59.4% of Akwa Ibom population. Our audience goal is to entertain, inform and engage with distinctive contents that support their lifestyle and aspirations.
THE STATION WITH A HEART
We are the radio with a heart. A heart for our people, offering contents that help them to excel. A heart to celebrate our achievements, support our
people through challenges and stand together to advocate for what is rightly ours.
You will find us championing an Akwa Ibom first mentality. We are here to promote, support and celebrate whatever will be good for Akwa Ibom and
Akwa Ibom people. Like Akwa United FC. A dream?
We will champion it. An idea? We will help you to water it. And find the wings to take flight. Here are our values:
Audience First
Our audience comes first. Our contents must always serve their best interests.
Akwa Ibom First
Our contents enrich the local fabric and strengthen our oneness and prosperity.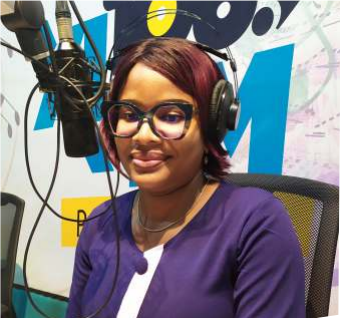 Fun and Passion
We are a station with a heart: Passionate, vibrant and lively. We offer an atmosphere of creative freedom for our people.
Empowerment
Radio is a major tool for development, so we deliver contents that highlight opportunities, promote entrepreneurship and inspire listeners to excel.
Creativity + Innovation
We embrace change, encourage innovation and take the unbeaten path while remaining true to our professional and ethical standards